Ian had his first piano lesson today. He loved it. Mrs. Bonnie is great with them and she makes it hard not to love music.
Here he is showing Mrs. Bonnie how many fingers he has.
Here he is finding fingers numer one.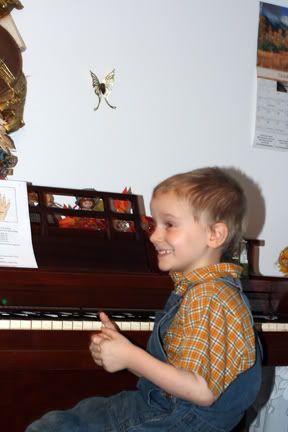 The most difficult of all, number four.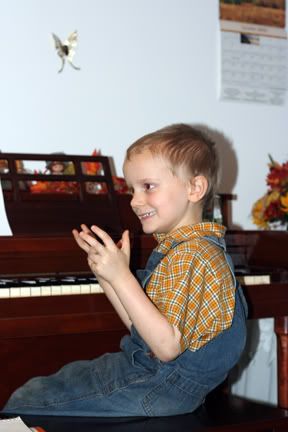 Don't you just love that face?