Our treasure box is getting full! Memorizing Scripture is a sure fire way to be blessed. My Tommy bought Abigail and me this jewelery box a few years ago for our earrings, rings, and hair pokies. We've graduated to a more organized system now and decided that this little box with the heart on it was perfect for our treasure box!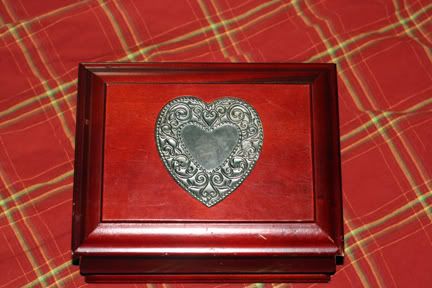 Inside, we have index cards and heart stickers so that whenever someone learns a new verse by memory, we can write it down, reward with a sticker, and file our treasure away in our box.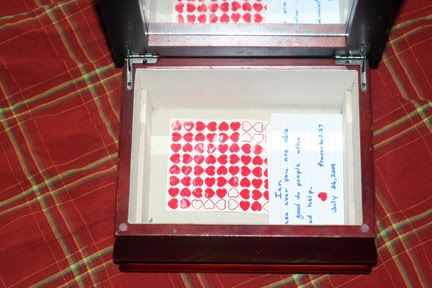 Here is where our treasure box sits, on our devotion shelf. It is so much easier to start devotions cheerfully when we aren't all running around looking for our things! The kiddos grab their blankets, their devotion books, Mommy and Daddy's Bibles, and our hymnal so we can cuddle on the couch for our favorite time of the day.