I love Valentine's Day. It is one of my favorite days of the year. Yeah, I know. Hallmark invented it for sales. Oh well.
I love to make a pretty table littered with tiny treasures for little hands ... and some for someone with bigger hands.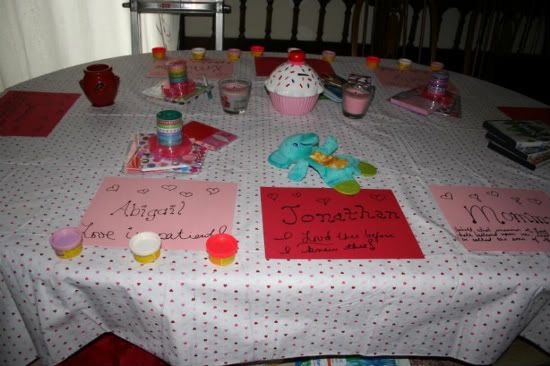 How fun it is to make everything into hearts?!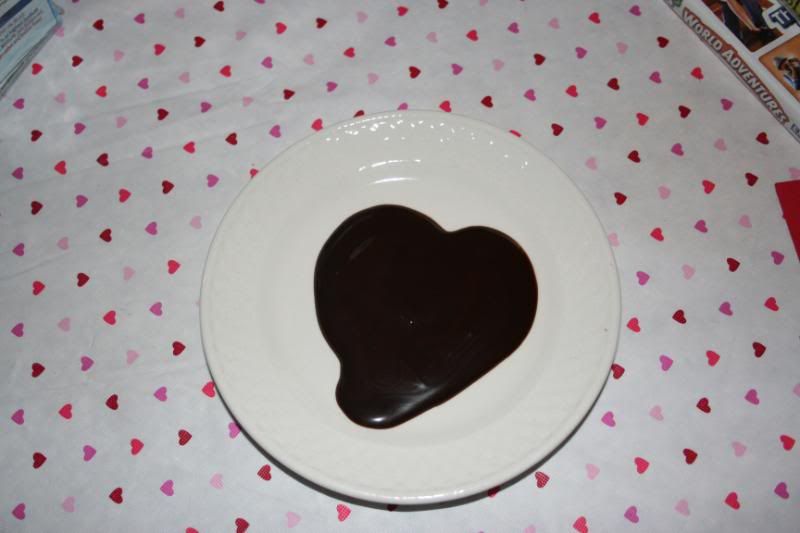 Starting with just a little bit of chocolate sauce.
Where you go after the chocolate sauce has much to do with whether your breakfast of hearts actually turns out to look like a heart or not.
You see, if you go straight for the cut out dutch baby you have a relatively neat beginning.
But then, there is the question of what comes next.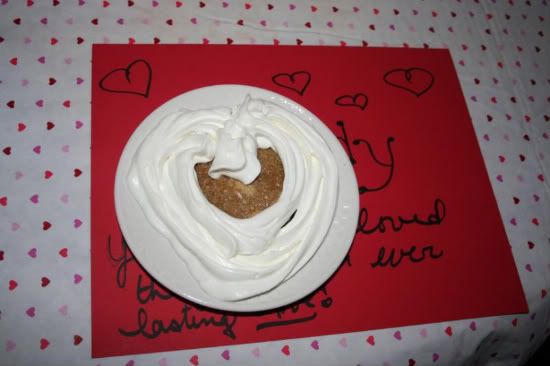 If you go straight for the whipped cream, you kind of lose your dutch baby in ooey gooey whipped goodness.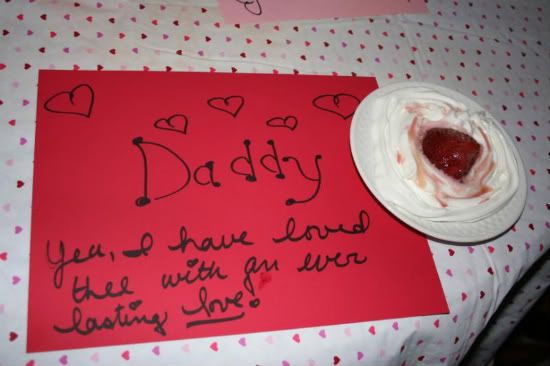 And then by the time you add your strawberry syrup, you kind of have no idea of what the shape is supposed to be.
You could do the chocolate syrup, dutch baby, strawberry syrup, whipped cream and then the strawberry on top ... however it kind of just slides right on down.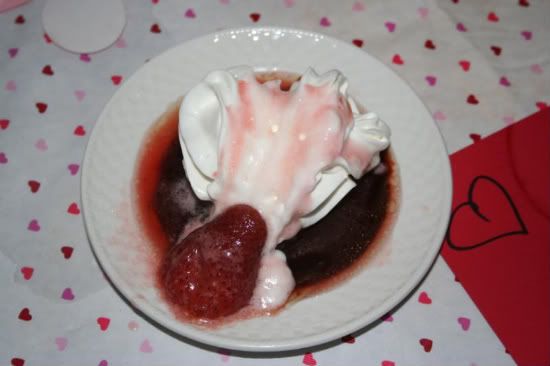 ... or melts the whipped cream.
You can pipe your cream around the heart, but then it somehow looks really sloppy. (Couldn't possibly have anything to do with the person doing the piping. It was definitely the timing.)
But really, no matter what type of mess you make, how could chocolate, whipped cream, dutch babies, and strawberries not taste good?